Our Digital Marketing Team is experienced in helping many business, large and small, create and optimize a Facebook page for their brand. Our process allows us to understand the needs of your Facebook audience and to create a resource that will be engaging, informative and drive more sales and leads.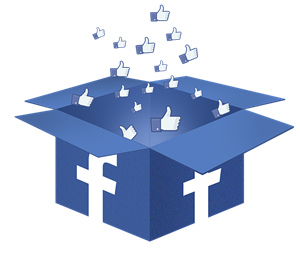 A business Facebook page should be engaging, professional and provide helpful information to your customers. From the different sections of your business profile, to the cover photo, we handle all the set-up. In addition to Facebook page design, we also offer monthly plans to manage your brand's active social media presence to continually engage with your audience.

Call us today for a free 15-minute phone consultation at (315) 451-5405.

Our team of Designers, Copywriters and Analysts will:
Create your company or brand Facebook business page
Create professional imagery for the business profile picture and cover photo
Organize the Facebook tabs in a logical fashion, tailored to your industry
Utilize the appropriate business information for the 'About' section
Claim a custom Facebook URL (depending on industry, this may be restricted)
Assist you in verifying the page (signified by a check mark next to the business name)
Write a detailed business description, story, etc.  for the page
Provide you admin access to start responding to customers, posting updates and attracting new business

Social Media is a dynamic and competitive marketplace, that continues to grow and change as technology does. We provide you with the foundation to get a head start on your competitors. The days of "just being on Facebook" are over. If it's time for your brand to engage your next customers on Facebook, contact our team today.

Example Facebook Business Page: