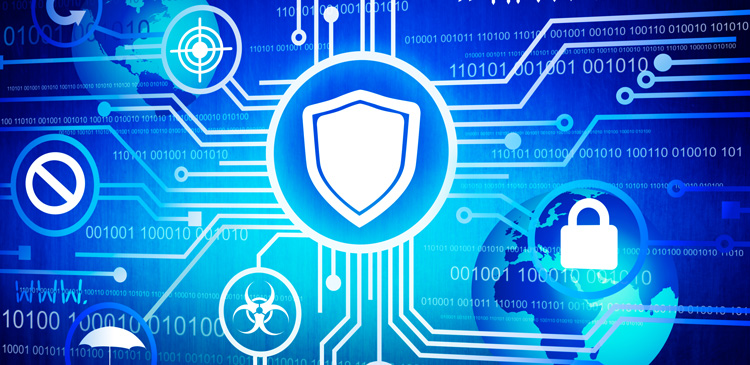 Web security has always been a dominant feature in the ACS Inc. Web Design & SEO philosophy, service and products. But, it is often an element that is difficult to fully explain the significance of to clients.
People we speak to often express that the concept of hackers trying to break into their company website, breach their email or phish their website visitors seems like something that would only happen to really big corporations, credit card companies and banks.
Make No Mistake About It: Every Website Is A Target
Although some industries may have more immediately obvious reasons to be targeted, and ACS, Inc. works directly with many of these types of high value sites with top of the line security standards, by no means are these types of companies alone in the behind the scenes battle for web security.
You may have noticed headlines like these:
16 revelations from Wikileaks' hacked Clinton emails
Iceland's Prime Minister Steps Down Amid Panama Papers Scandal
Hackers selling 117 million LinkedIn passwords
Network of 330,000 cash registers is hacked
You may not be familiar with the backstories to these headlines but it is nearly impossible to avoid the news and effects of cyber-crime. The collection above is impacting presidential elections, global heads of state, the largest provider of point of sale systems and the 2nd largest social network in the US. The information gathered, passwords compromised and financial impact will continue to hurt these companies and individual's reputations and bottom line.
Hackers often target small company websites to create behind the scenes links that can hurt your web ranking, create bot-nets to infect other computers and servers and to attempt to phish and redirect your website visitors. Every website can be useful.
So, what should you do about it?
ACS strongly encourages considering our suite of security products as either a comprehensive suite or individual options for your internal infrastructure and website security needs.

Make sure your current website is built around secure standards.
ACS designed websites are created with security in mind. Many of the automated tools designed to penetrate, test and breach commonly targeted website technologies are not designed for the custom software we develop. 

Wordpress and Joomla CMS alone make up 92% of penetrated sites discovered by our leading web security partner. 

If you are considering a new website, keep security in mind and work with a company like ACS, Inc. that can develop secure software that lasts.

Get Website Security! Ask us about our monthly security scanning option!
ACS partners with some of the best security experts in the industry to offer secure website scanning technologies that will actively watch and protect your website from malware, DDoS and notify you of any potential concerns. This service starts as low as $99/m and includes reports and website integration that alerts your visitors about the increased security standards of your page.

Increase your websites ranking and protect your website visitors information with a SSL! 
A SSL doesn't protect your website from being hacked but it does protect your visitors information from being intercepted when they interact with lead forms, checkouts and contact forms. This very affordable product is a trust indicator with many savvy web users and a must have when collecting information over the web.

Google recently announced favorable placement in the search engines for sites with SSL compared to those that do not. Adding an SSL to your site can be done rather quickly and the cost is minimal with most packages coming at under $300.

Secure Your Email! Ask about our encrypted email service.
Did you know that when your email gets sent across the web it is at danger of interception at any point before it is received? Only secure email with encryption can protect your confidential information from being read if intercepted. This is a favorite with our Banking, Credit Union and Insurance clients but surprisingly the cost is low enough for any business.
Have Questions About Website Security?
Call us at 315-451-5405 to arrange a review of what security services would be best for your business or...