81% of people research online before they buy, according to industry studies. Because of this, an online lead generation strategy is essential to staying competitive today.
---
Using the Web to Its Full Potential With Lead Generation Services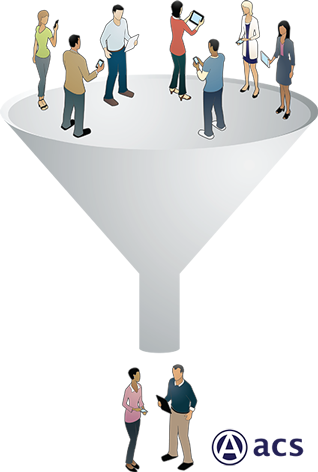 Leads are the lifeblood of any business. In the age of infinite information in our hands, businesses don't generate leads the same way they used to. Whether through search engines, social media or online directories, many people find a service provider or product by looking online. From early stage consideration and research to the final purchase, people use the internet to get information throughout the purchasing process. ACS Web Design & SEO's comprehensive lead generation services ensures your business is seen at every step.
The internet is a data gold mine. ACS Web Design & SEO's Internet Marketing services help businesses use this data to its full potential, developing focused advertising that reaches the most likely potential buyers in your specific market. Additionally, our experienced Internet Marketing professionals can identify audiences and create campaigns that reach targeted demographics, resulting in campaigns that are only seen by the right people to reach your individual goals.
Read Our Digital Marketing and Lead Generation Case Study
Lead generation through Internet Marketing is never a one-size-fits-all solution. Our results-driven Internet Marketing services are founded on truly understanding your business and its goals. Below are some of the ways our Internet Marketing services can improve your online lead generation capabilities.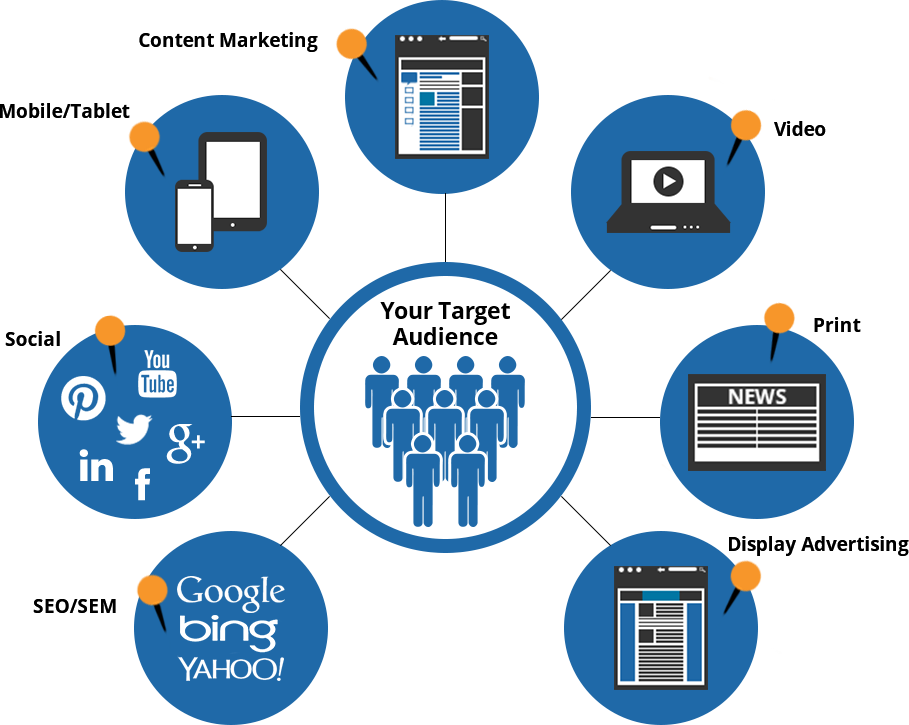 Lead Generation & Search Engine Optimization (SEO)
89% of people use search engines for purchase decisions, according to industry research. With such a large portion of potential customers or clients using search engines, search engine optimization (SEO) is a must to prevent getting passed on.
Learn more about how our SEO services can help your business use the web to its full potential.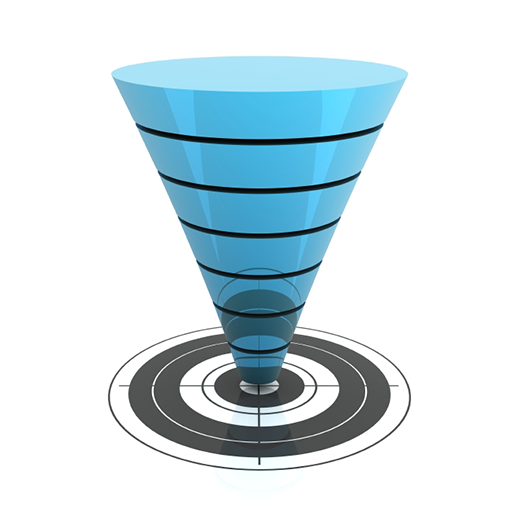 Lead Generation & PPC
If you're looking for instant results, pay-per-click (PPC) is a form of lead generation service that can immediately improve your online visibility, placing your business in some of the most prominent parts of the internet, allowing you to reach more potential customers or clients for less.
From the top of Google searches to international online publications, PPC advertising makes your business memorable and accessible. Additionally, our staff of Google AdWords Certified Individuals have the knowledge and experience to optimize your PPC advertising's lead generation capabilities.
Advanced Web Analytics & Lead Generation
Our team of experienced web analysts can identify your lead generation shortcomings and provide solutions for continued growth. ACS Web Design & SEO's staff of Google Analytics Certified Individuals have access to a comprehensive suite of digital insights and professional tools, providing unmatched attention to detail that translates to results.
Contact Us for a Free Evaluation

Lead Generation Through Social Media Marketing
Social networks allow for powerfully precise ad targeting, getting your message in front of your exact target demographic. In addition to being able to target potential customers or clients based on their interests, region and other conditions, our social media marketing services also include creating and maintaining social media profiles for your business.
Learn how to use your company's social media to its full potential.
Lose Less Leads With Our Live Chat Lead Generation System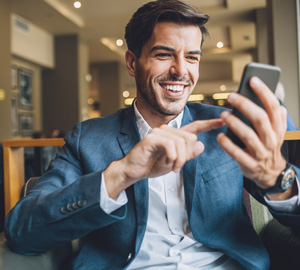 ACS Web Design & SEO's live chat includes custom scripts to suit your business and a real person on the other end to react to potential clients or customers. The live chat also provides the immediate attention and instant gratification that's critical for effective lead generation. With our system, the singular goal for all live chats is to send the potential to one of your company sales representatives, maintaining your control of the sales process. Additionally, there's no per-chat fee unless a potential lead's contact information is captured.
Sites that have used this live chat system have their leads increase by an average of 32%. Let's talk about how our live chat options can boost your online leads.
Know What Works With Advanced Call Tracking
ACS Web Design & SEO provides advanced call tracking for phone numbers listed on your website. This advanced call tracking provides valuable insights that assist in continuously improving your lead intake process. With calls being recorded and tracked, your business is able to learn from potential customer or client perspectives and build upon your lead generation process.
A Trusted Partner
For over 20 years, ACS Web Design & SEO has helped businesses achieve their full potential, maximizing our client's lead generation capabilities.
To get the most out of your online lead generation efforts, let's talk.