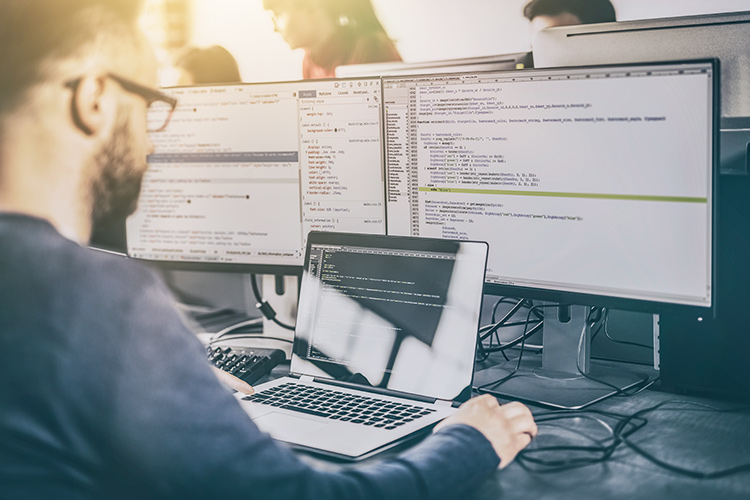 Great websites require updates, testing, tracking and website maintenance services. You can't be expected to know everything about the intricacies of website maintenance and online business.
You want your business to grow and your website is going to help make that happen. You don't have to learn all the intricacies of SEO, meta-tags, HTML, PHP, a/b testing and CSS. Our job is to make sure we know that.
Our Maintenance and Service Plans can ensure that as standards and technology evolve, you can stay current and aware of your opportunities.
---
Safeguard Site Assurance
Problems with your website create bigger problems for your business. Without Safeguard Site Assurance, sales opportunities could be unknowingly missed, hindering your growth. Our Safeguard Site Assurance Plan ensures that your site looks and functions as its intended, getting ahead of usability issues that can drive otherwise interested potentials to take their business elsewhere. The ACS Safeguard plan provides the Assurance that your site is live and effective when your prospective clients and customers are looking for it.
Domain Name Monitoring
Web Page Monitoring and Testing
Basic Website Performance Reporting
---
Content Management Maintenance
Your business doesn't stay stagnant -- your website shouldn't either. Staying competitive online involves keeping your website fresh, current and updated. Adding new content and developments about your business or your product line is a must. We realize not every business owner has the time or staff to perform this necessary activity themselves. Simply send us your required updates and we will make your changes.
We are "on call" and available to you for a dedicated block of hours per month. During those hours, we are available to you for any updates needed on your project throughout the life of your maintenance contract. Maintenance hours can also be used to offset the cost of a new project or an update that would exceed the time you currently have available.
---
Search is the life blood of the Online Marketplace. Customers are actively looking for the products and services you provide right now. It's unavoidable, but not every customer knows your name (yet) and they may use dozens of paths to find the provider they need. We can identify those paths and identify and implement the strategies required to get you in front of potentials who are looking to buy what you sell.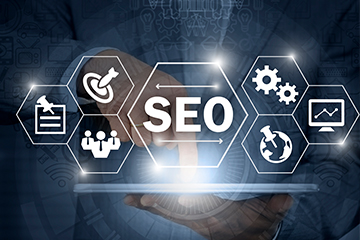 Comprehensive Competitive Analysis
Our Custom SEO Intelligence Report
Expert Online Marketing Consultation
Integrated Social Media Marketing
Dedicated Keyword and Rank Tracking
Access to our SEO experts
---
Social Media Management
ACS is a social media management company. We provide prompt responses to your potential and current customer's public and private interactions with your branded social media profiles. Our social media management clients get effective and efficient resolutions for negative online posts about their brand, while encouraging positive public posts.
More About Social Media Management
---
Without Social Media Management, You Could Be Losing Business
What happens online can impact a company's bottom line. A company's response (or lack of response) on social media can create either a negative or positive perception for potential customers or clients. If a business doesn't consistently handle social media management in a professional and timely manner, it could cause potentials to take their business elsewhere. 

Not responding and engaging with peoples' comments or posts on a company's social media profile can make a business appear unresponsive and as if the business does not care. When a business does respond on social media, the response must be consistent with their branding, thoughtful, respectful and timely.
---
About Social Media Management Services from ACS
ACS provides the social media management services that your business needs. Our team is experienced in creating professionally worded responses to: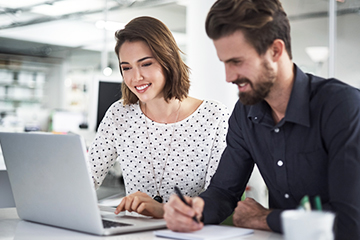 Negative comments or replies on a brand's social media profile,
Negative reviews on Google, Facebook, Yelp and other review websites,
Positive online comments, reviews and recommendations about our clients,
Both public and private messages and comments to your branded social media profiles,
and more
From formal insurance, banking and medical clients to informal retail shops and everything in between, we are experienced in providing social media management that's consistent with each client's brand.
In addition to responding to negative or positive social media posts about your business, we also offer options for our team to create scheduled social media posts to increase brand awareness and generate leads. 
For social media management services...
---
Advanced Internet Marketing
Our Internet Marketing plans allow us to quickly and effectively target your potential clients. Our Analytics experience combined with our partnerships with Google, Bing and Facebook allow us to create very effective, trackable campaigns that provide a return on your investment -- and we can prove it!
Intelligent Landing Page Design
A/B Testing Methodologies
Persona Modeling
PPC Management and Strategy
Integrated Social Media Marketing
Performance Monitoring
Access to our Marketing experts
---
Have a Plan in Mind?
We provide custom solutions! Below are additional options that you can attach to any of the above plans to further customize your maintenance or promotion program.
Comprehensive Competitive Analysis
Keyword Research
On Page Optimization
Brand Building / Local SEO
Social / Link Building / Brand Protection
Video Marketing / Youtube
Social Media Marketing
Paid Advertising / Internet Marketing
Content Marketing Strategy
Analysis / Stats Crunching
Reputation Management
Email Marketing
Copywriting