Existing clients or customers may know who you are and what makes your business stand out. But what about new, potential customers or clients who aren't as familiar with your brand?
This challenge motivated CCB Law to partner with ACS for a new website design.
The result is a legal website design that delivers strong first impressions while providing an online presence for the CCB Law brand.
We're excited to announce the launch of this new CCB Law website.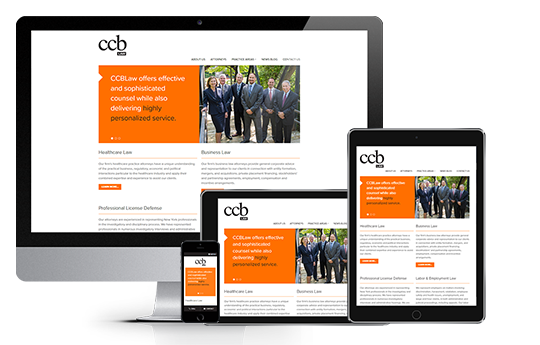 Bringing a Brand to Life Online
CCB Law's new website is based on a design concept from the graphic designer who made the firm's logo and business cards. Our professional web designers brought CCB Law's existing branding to life online, creating a law firm website that provides a strong first impression for potentials.
Law Firm Web Design: Humanizing a Business with a Company Directory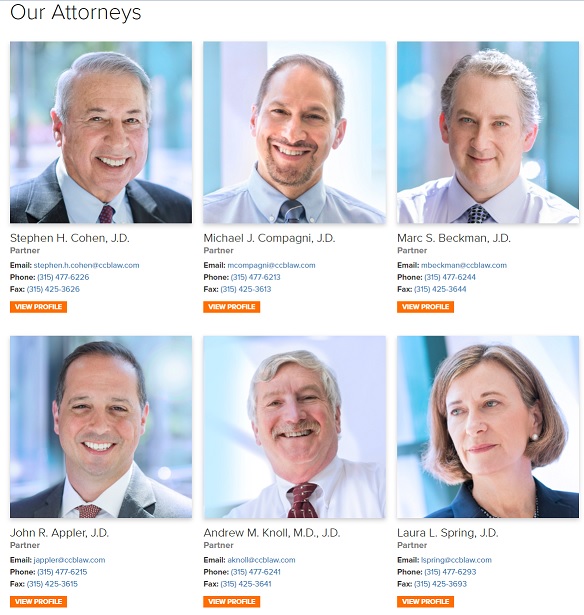 Putting a face to a name is important in business. Company directories and staff profiles can build trust among potentials, making these potentials more comfortable with contacting your business. By knowing who someone may work with, there's less uncertainty for customers or clients.
The new CCB Law website features an attractive company directory, including professional staff photos and complete attorney profiles.
Does your website need a company directory?
Request a Quote for Your Web Design Project
CCB Law's new website design features a company directory, a mobile-friendly, responsive website design, a custom Content Management System (CMS) and more.
For a custom quote on your website design project...