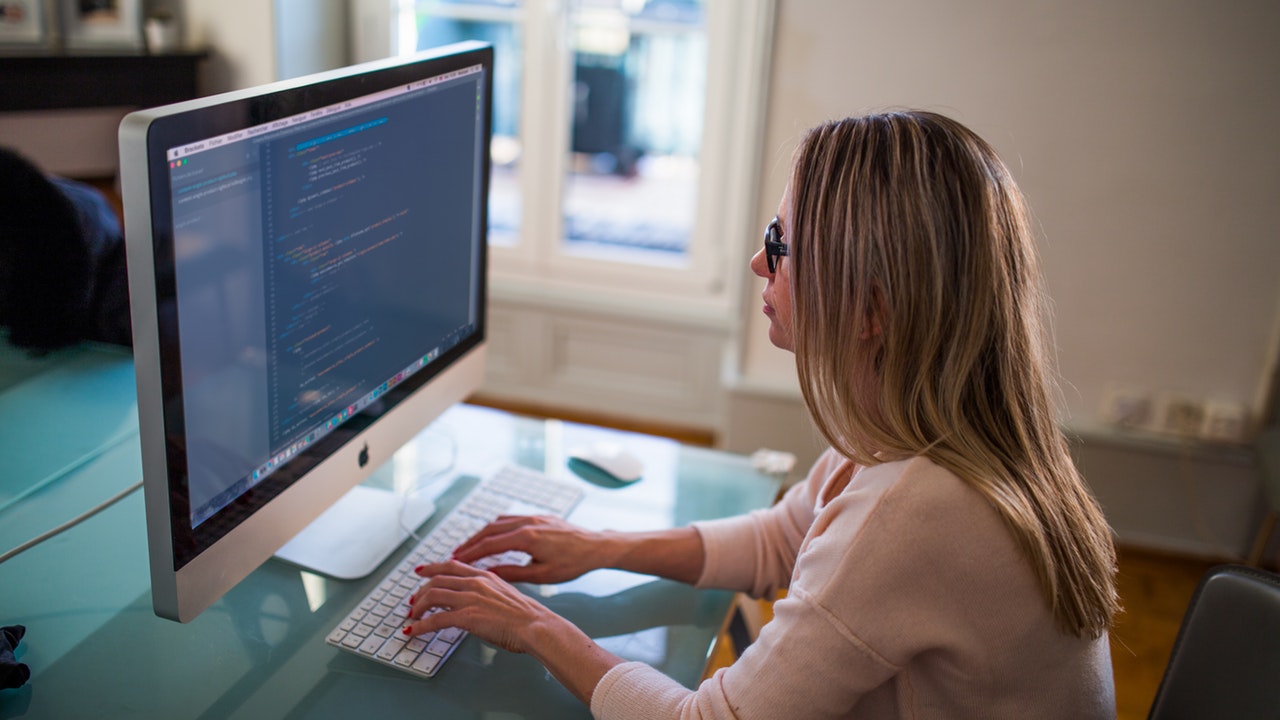 We are living in unprecedented times. As businesses are forced to close their doors to protect the communities they serve, small businesses are rapidly having to adapt to survive. As a small business ourselves, we know the only way to weather this storm is to support each other. 

For more than two decades, throughout all the ups and downs of the economy, ACS Web Design and SEO has been there to help businesses in our community and around the world continue to grow, achieve their goals and reach new heights.

We're here to help. Below are resources to help businesses grow through the COVID-19 pandemic. 
Business Growth During Coronavirus Starts with Keeping Your Customers Informed
Many organizations have been blindsided by Google automatically listing their business as "temporarily closed." This is in response to several state mandates requiring all non-essential businesses to close or have their employees work from home when possible.

At worst, this "temporarily closed" status is mislabeled, causing otherwise interested customers to take their business elsewhere; at best, this can be confusing and misleading, causing clients and customers to not know where to turn for answers and service.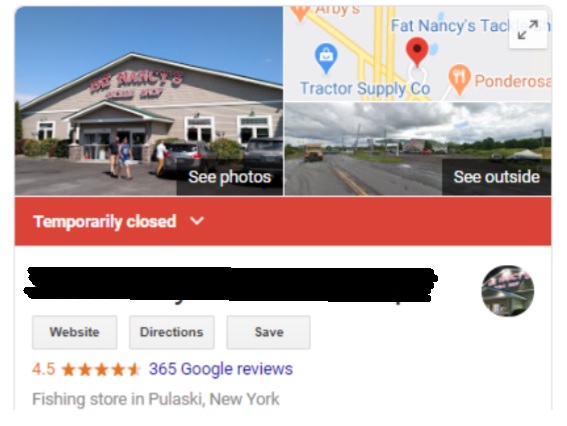 Correcting this and preventing lost sales or leads is so important, especially during this period of economic slowdown. While your office may be closed, you still may be able to provide services as your staff works from home. If you sell products, your retail storefront may be closed, but to continue generating sales, customers should know that you're still open for business for online orders. 
For most businesses, figuring out how to update this information on Google can be confusing and time consuming. At ACS, making updates to business information on Google is something we do for our clients on a regular basis. We efficiently complete these updates for our clients for a low service fee -- the cost of which is much lower than the cost of labor to have your own staff spend valuable time trying to figure out these updates.
In addition to updating your Google Business listing for accuracy, our SEO specialists can optimize your Google Business listing to empower your company to be among people's first choices when they're looking to buy what you sell.
We make updates to your Google Business listing easy and efficient. 
Let's Talk About How We Can Help
Modifying Your Ads is a Must-Do for Business Growth During Coronavirus
Companies have been forced to change how they do business as CDC guidelines recommend social distancing. Medical providers are offering virtual visits with patients, and restaurants and bars are adapting to a world where pick up and delivery are the only options they can offer.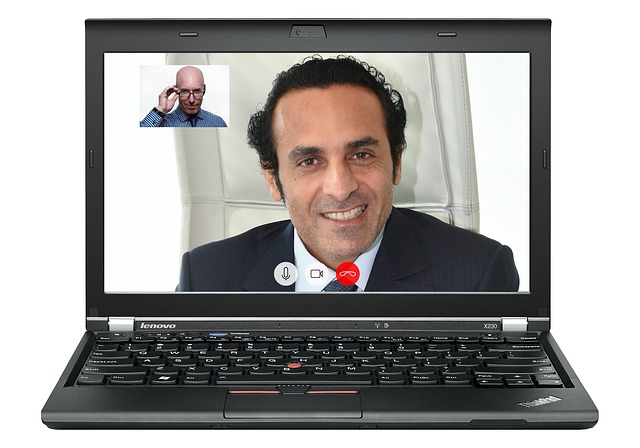 If potential customers or clients aren't aware that you're changing how you do business to help prevent the spread of coronavirus, they may assume that you're closed or otherwise unavailable to respond to their inquiries. This pushes them to buy from someone who has made it clear that they can meet customers' needs while also safeguarding their health. 
Now is the best time to take action to grow your business with digital marketing. But you'll need to do more than just say that you're open for business in your ads. Too often, we've come across ads for restaurants that sound delicious only to discover that the ad target settings must be too broad because the restaurant is in a completely different, distant area. This is just one example of why a DIY approach to digital marketing can backfire, resulting in wasted advertising spend. 
The experienced digital marketing professionals at ACS create custom ad campaigns as part of our day to day work. We're experts at correctly defining service regions and using creative ways to reach your audience in a way that grows our clients' businesses. 
Let's Talk About Your Digital Marketing Options
Adapting is a Must for Business Growth During Coronavirus 
Some companies are open for business with staff working from home, but that presents problems when someone calls your business to contact you.

ACS is here for you; our web developers and web designers can add a live chat system to your website so your current and potential customers or clients can connect with you.

We've developed custom live chat scripts for our satisfied clients. These live chat scripts are presented for your approval prior to implementation to ensure that everyone who reaches out to your business receives the same outstanding customer service that meets your organization's high standards.

You also can choose from having your staff respond to live chat messages, or have an answering service use the script we've developed and you have approved.

Clients also love that our live chat system only charges you when qualified leads are captured. With live chat from ACS, after the initial set up, you're only paying when you get new business.
Live chat ensures that your customers or clients can keep in contact with you even as you have to change how your business operates due to COVID-19. This is important for customer retention as well as growth for new business. 
Contact Us to Add Live Chat to Your Website
For restaurants, bars and businesses that sell products, potential customers need to know that you're an option. If people can't find a business online, this risks sales slowing down so much that the business may not be able to bounce back. 
With these unique challenges, offering online ordering for customers is more important now than ever before.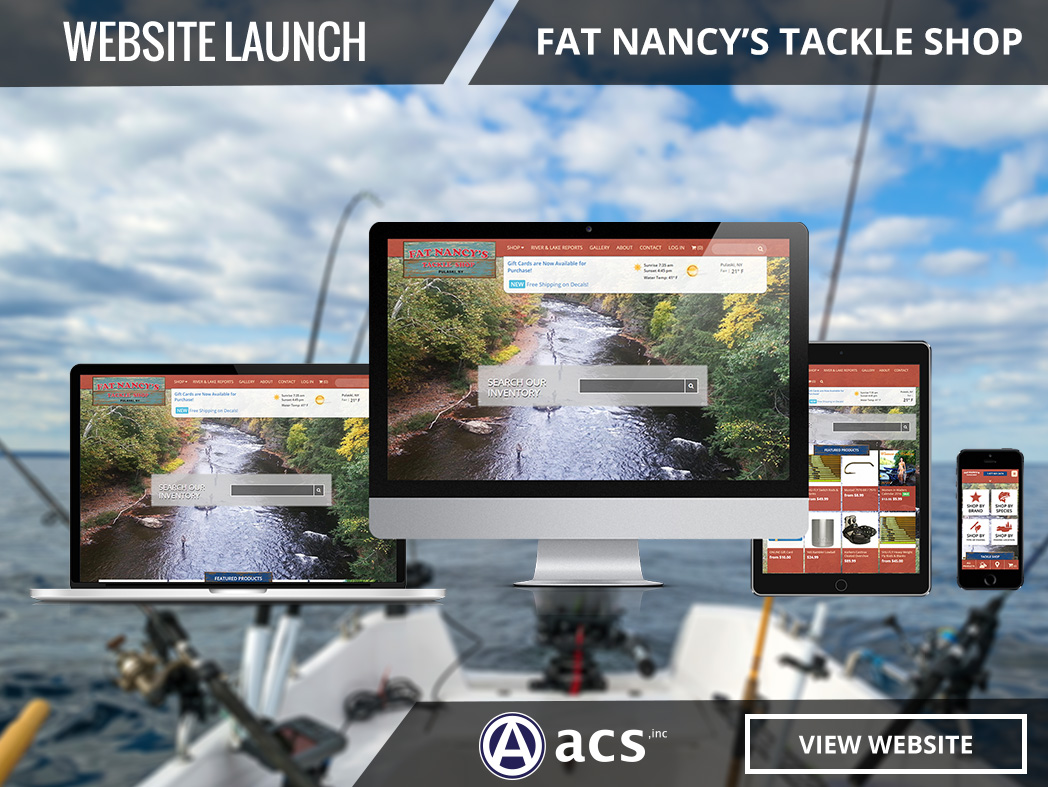 ACS is the leader in eCommerce website design. We've created online stores with secure online checkout systems for years. If you're a retail storefront that needs to offer online ordering because your brick and mortar store has been forced to close, ACS can help. If you're a restaurant or bar that needs to accommodate online takeout or delivery orders, ACS can help. 
Let's Talk About How We Can Help Create
Your Secure Online Store
Business Growth During Coronavirus is Possible When We Work Together
Small businesses are feeling the economic repercussions of COVID-19 related shutdowns. To grow stronger from this difficult time, businesses need to adapt to thrive for today as well as after the pandemic has passed. 
Working together, small businesses like ours can come out of this era more prosperous than ever before.
"We have experienced an immediate return on our investment. ACS exceeded our expectations from design to the overall result. I would highly recommend ACS for your web design and SEO."

- Marinich Builders, a satisfied ACS client
"Within three months of going live we landed a project, driven off a website inquiry, that paid for the investment multiple times over. I highly recommend their services - they're professional, deadline driven, easy to work with, and they get results."

- a satisfied ACS client
"ACS is THE best web design and SEO company around! The staff is always willing to listen to my ideas and work together to make the project seamless and perfect!"

- OCMIC, a satisfied ACS client
"They brought our lead-generation to our highest levels."

- a satisfied ACS client