It's been a hot summer in Syracuse, NY but luckily the ACS, Inc. Web Design & SEO team was able to enjoy two lakeside company picnics during the summer of 2016.
The ACS, Inc. Web Design & SEO team, pictured above at Oneida Lake.
Our team of Web Designers, Developers, Programmers and SEO Analysts (read: nerds!) enjoyed a sunny day on the shore of Oneida lake; barbecuing, fishing and playing a few, competitive rounds of Kan Jam and Corn Hole.
"Bringing the company together to celebrate our successes is a big part of why I like to put together these company picnics," says Owner and Founder of ACS, Inc. Web Design & SEO, John Wilson. "I think it's important to have our team members get to know each other and interact in a more relaxed setting, outside of the office."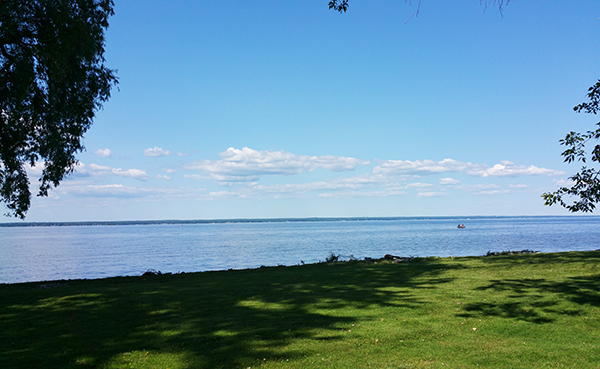 Beautiful views of Oneida Lake during our sunny Team Picnic
The ACS, Inc. team, determined to enjoy the second, rainy team picnic at Green Lakes to it's full potential, made the most of the rain at Green Lakes- fishing and catching Pokemon. Owner John Wilson, an avid fisherman, was focused on fishing while other members of the team focused on playing Pokemon Go.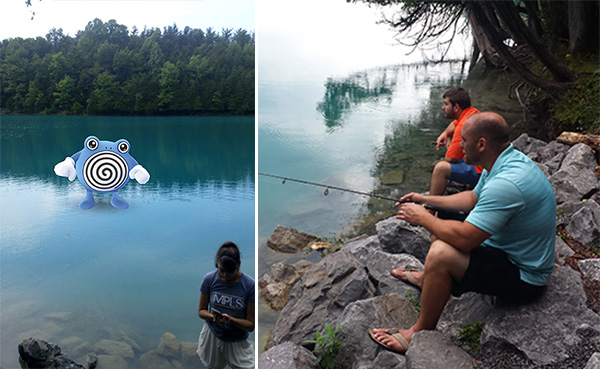 SEO Strategist Elizabeth Pacheco Catching Pokemon & Owner John Wilson fishing with Content Specialist Stephen Gasparini