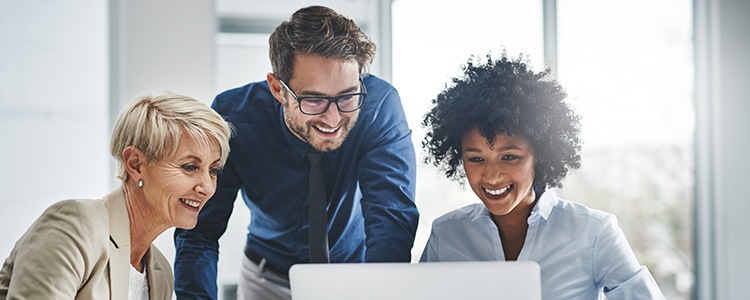 A credit union partnered with ACS Web Design and SEO for a website redesign and Internet Marketing with a goal to increase leads.
July 2019 was the first full month after our Internet Marketing efforts began (the first month of Quarter 3). Our client's new website then launched in September (the last month of Quarter 3).
The ACS team of web designers, SEO and marketing analysts and copywriters delivered a solution that achieved our clients goals. The results speak for themselves.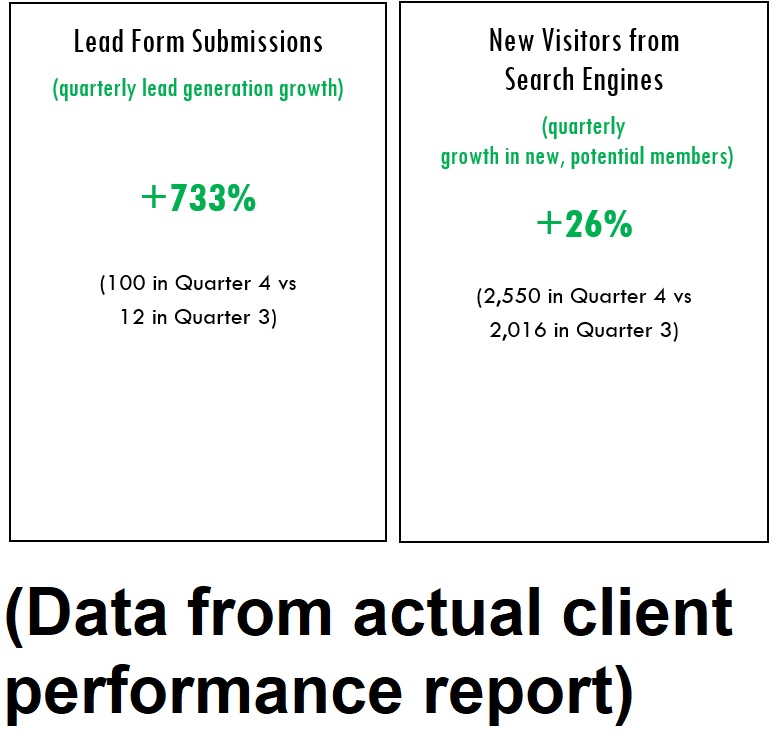 Discover How We Can Help You Achieve
Your Marketing Goals
Website SEO Case Study: How We Achieved Lead Generation & Search Engine Traffic Growth for Our Client
SEO Site Structure Improvements
Prior to the launch of the ACS website redesign for our credit union client, our client's website lacked regional keyword focused URLs. As our client has a defined service region, a regionalized, keyword focused site structure was essential to make our client among the first choices when their potential members or loan applicants search for the accounts and loans that our client offers.  
The ACS team of SEO analysts and SEO copywriters integrated a keyword focused site structure throughout our client's new site.
Beyond an SEO site structure, our website SEO efforts also included both on page SEO and off page SEO efforts. 

This site structure proved successful in generating increased opportunities for new business, as new visitors to our client's site who arrived from search engines increased by 26% in Quarter 4 compared to Quarter 3 (our client's new site went live in late September, the last month of Quarter 3). 
ACS optimized our client's new site to be easy to find on search engines. As a result, more new, potential customers came to our client's site from search engines. That search engine traffic growth also translated to a 733% increase in Lead Form Submissions in Quarter 4 compared to Quarter 3. 
Be Their First Choice When They're Searching for
What You Offer.
For a Custom Website Design with an SEO Site Structure That's Made for Growth and Your Goals...
Website SEO Case Study: ACS Marketing Drives Lead Generation Growth
Beyond an improved website that is designed for lead generation growth, our credit union client also partnered with our digital marketing team. 
Specifically, our digital marketing efforts focused on auto loans as well as other seasonally relevant loans. 
Our multifaceted marketing strategies included:
Google paid search ads
Google interest based advertising
Facebook role targeting and geotargeting ads
and more
As a result, our client experienced significant growth in terms of opportunities. This growth in opportunities also translated to growth in measurable intent to apply for loans.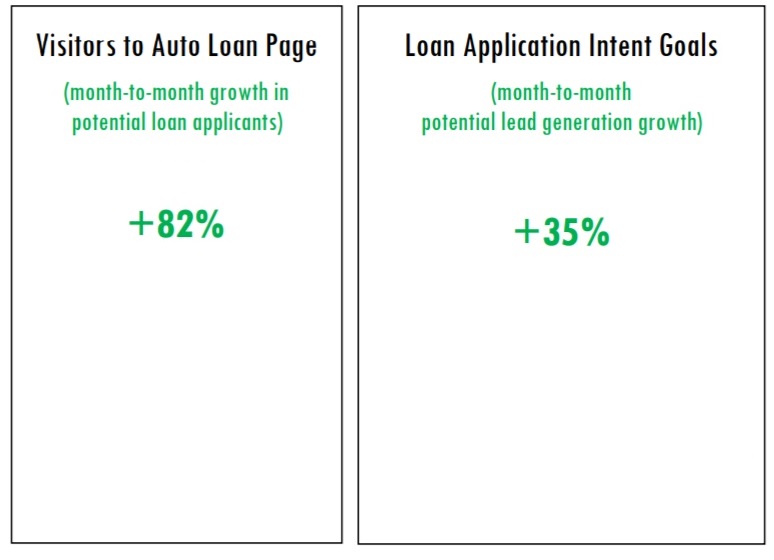 Your Partner for Website Design, Internet Marketing and Growth
The credit union client highlighted in this case study partnered with our team for a website redesign and a digital marketing partnership. Lead generation growth was our client's goal for both of these projects. 

As part of our digital marketing partnership, this credit union client receives monthly reporting that highlights the results of our digital marketing efforts. Excerpts from these reports are included in the growth metric screenshots throughout the above case study. This reporting, which is customized for each client and a part of all our marketing programs, provides both accountability and evidence of success from our efforts in terms of consistently achieving our client's goals.
Whether you need website design, internet marketing, or both, ACS delivers solutions tailored toward your goals.
Let's Talk About How Our Website Design and Internet Marketing Can Empower Your Business to Achieve Your Goals
Call Us at 315-451-5405