"Googling it" is part of our every day life. Want to know how tall Abraham Lincoln was? Google it. Looking for the score of the game? Google it. Need insurance for your new car? Google it.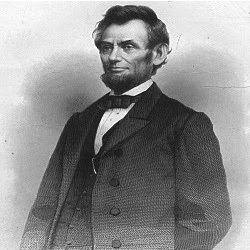 (To save you the search, Lincoln was 6'4").
Searching online isn't just something we do to answer life's curious questions or get updates. 89% of people use search engines to do research before buying, according to industry research. Whether that's learning more about a product or service or looking in to potential providers, those searchers can turn in to customers or clients if they like what they find.
More often than not, "Googling it" leads to buying behavior.  78% of searches for local products or services from phones or tablets result in offline purchases, according to industry research.
So when potential customers are Googling the products or services you offer, where's your business?
For businesses, invisibility is not a super power.
If your organization's website is nowhere to be found when people are looking for what you offer, you're at a competitive disadvantage.
If you're not toward the top of Google for what people search for when they're looking for what you provide, someone else is.
We Can Change That, Getting You More Leads In The Process
Our team of experienced SEO specialists have the knowledge and record of results to get your organization's website to achieve 1st page and 1st place positions on Google for keywords that your potential customers or clients are searching for. 
Google uses over 200 ranking factors to determine what makes a web page deserving of high positions on search engines for relevant keywords. Our professional SEO analysts and copywriters have mastered these 200+ ranking factors, achieving #1 positions on Google and other popular search engines for our clients.
Discover How We Earned 13  #1 Google Positions For A Client
 Be Their First Choice. To Make It Happen, Let's Talk.
To speak with our experts, and to discover how our SEO services can help your organization achieve your unique goals...