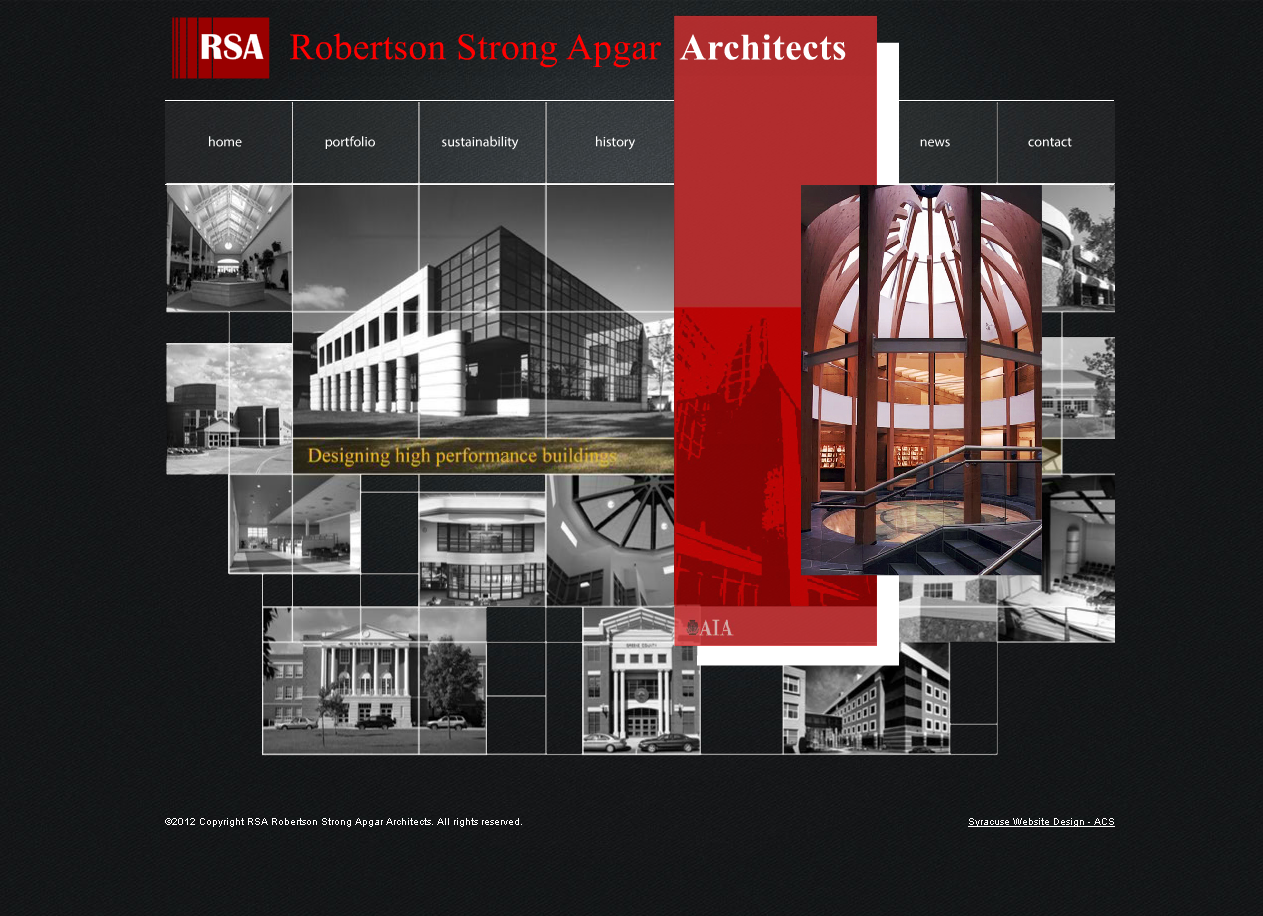 Another new website launched by ACS, Robertson Strong Apgar Architects was looking for a fresher look and more effective way to present their past work. This custom designed template provided the user friendly and professionalism they where looking for.
This website provides our client with the capability to add photos and descriptions to their portfolio page through a content management system. The content management system allows them to manage their portfolio page content without needing knowledge of programming or code scripting.
View more website launches in our Portfolio or Contact us for a free consultation.