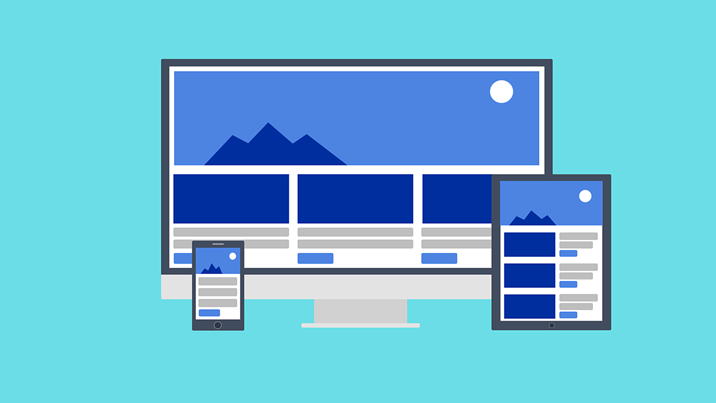 The Responsive Revolution: AMP of NY Gets Mobile-Friendly Redesign
In 2017, if your website isn't optimized to look and function flawlessly on all devices, your organization's at a competitive disadvantage.
The evidence is clear--sites that are just as easy to use on smart phones, tablets and smart watches as they are to use on desktops or laptops are more likely to prevent lost leads. A study by Google found that 61% of people are unlikely to return to a site that they had trouble accessing on their mobile device, and another 40% chose to visit a competitor's site that was mobile-friendly.
With 60% of all web traffic now coming from mobile devices, if your site isn't mobile-friendly, it could be difficult to use for most of your potential customers, clients or patients. Considering online first impressions are made in just seconds, a site that's difficult to use or that doesn't look right on a mobile device can quickly drive potentials to a competitor whose site is easier to use.
Understanding the importance of a mobile-friendly website, AMP of NY partnered with ACS, Inc. Web Design & SEO for a website redesign. AMP of NY was a longtime ACS, Inc. web design client, and was satisfied with the look and feel of their medical website. However, the site required a responsive redesign to meet the needs and expectations of today's consumers.
ACS, Inc. is excited to announce the launch of the new ampofny.com, featuring a modern, mobile-friendly look and feel.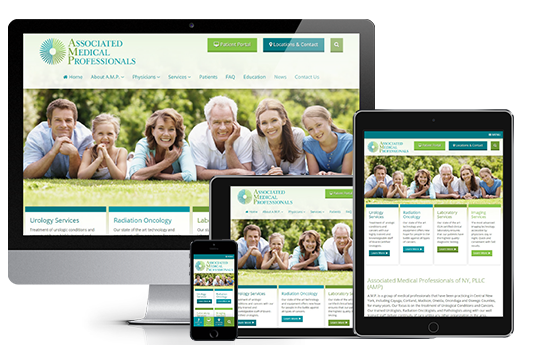 The Project
Associated Medical Professionals of NY (AMP) is a medical practice that provides patients with care from a variety of medical specialists. AMP was satisfied with their existing website, but the site needed a mobile-friendly redesign. The new redesign aimed to maintain the existing site's look and feel, including the site structure and branding guidelines. In addition to a responsive website redesign, AMP's new site needed a company directory with fully featured physician profiles. The new AMP site also required distinct branding on the Radiation & Oncology section, as this medical specialty at AMP had its own logo and branding. The Radiation & Oncology section of the new AMP site also required a patient satisfaction survey.
To learn more about how we accomplished our client's project goals, view the AMP of NY portfolio entry here.
Need App Development?
As well as a design that looks and works well on all devices, the new AMP of NY site needed a patient satisfaction survey for the Radiation & Oncology area of the medical practice. ACS, Inc.'s experienced web developers delivered with a patient satisfaction survey that's accessible by patients with a secure login. The patient satisfaction survey also allows AMP of NY administrators to securely access patient satisfaction survey results, and provides statistical summaries of survey data, such as rating averages and more.
From patient satisfaction surveys to employee time sheets and much more, our experienced app developers have helped our clients' fulfill their goals and use the web to its full potential for over 17 years.
Learn more about our web application development services here.
If you have an idea for a web app for your organization, let's talk about how we can make it happen.
Keep Current
ACS, Inc. Web Design & SEO provides custom website and internet marketing solutions. "Like" our Facebook page to view our portfolio and see the wide range of personalized solutions that we've provided our clients.
For news and tips that can help improve your website and Internet marketing, follow us on Twitter and Google+.
To start using the web to its full potential with a website design that's user friendly on all devices,