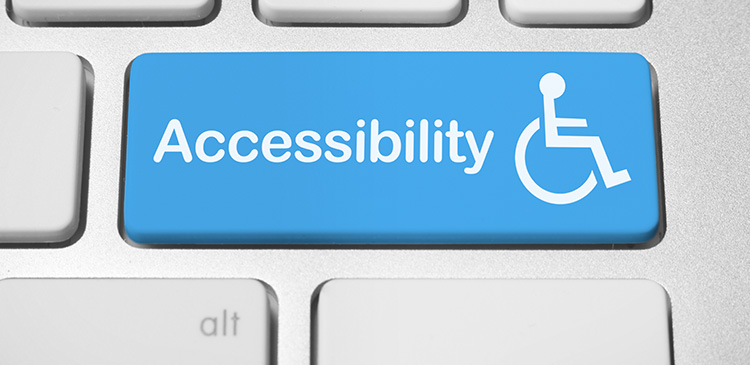 ADA Website Compliance Requirements
ADA website compliance requirements have three components, each with specific requirements that are included in these components.
1. Technical – technical requirements ensure that coding of a website, software, operating systems, etc. integrates with assistive technologies.
2. Functional – as well the above technical coding requirements, the system must be completely usable for people with a disability.
3. Support – support compliance requirements are necessary in order to make support documents and alternative information accessible for individuals with disabilities.
If a business website doesn't meet all of these three requirements, then it is not a legally ADA compliant website.
ADA website compliance is a legal requirement for all businesses with 15 or more employees. ADA website compliance is not only important for operating lawfully, but fulfilling these standards is good for acquiring new business.
---
What is ADA Website Compliance?
ADA website compliance is a set of accessibility standards that are detailed in Title III of the Americans with Disabilities Act (ADA). The ADA has been modernized to establish accessibility requirements for websites and software. The purpose of ADA website compliance is to make the information on a site equally accessible for both people with disabilities as well as people who do not have disabilities.
ADA website compliance does more than just make your website accessible for disabled potential customers or clients. ADA website compliance also creates more opportunities to achieve an organization's unique goals. 
According to U.S. Census data, about 56.7 million Americans have a disability. ADA website compliance empowers your business to effectively reach this large audience of potential customers or clients. 
Who is Required to Meet ADA Website Compliance?
All businesses with 15 or more employees are legally obligated to meet ADA website compliance.
A few examples of organizations that are likely to be required to fulfill ADA website compliance includes, but is not necessarily limited to:
Small businesses
Corporations
Any business with more than 15 employees
Banks and credit unions
Public education institutions (both public higher education institutions and public schools K-12)
What Do You Need to Do to Fulfill ADA Website Compliance?
The answer to this question is varied depending on your existing website. In some cases, websites may only need a few fixes to meet ADA website compliance. Many organizations, however, likely require a complete web redesign.
How ACS Can Help With ADA Website Compliance?
Our experienced, professional web design staff can work with your organization to deliver an ADA website compliant solution. As well as our professional experience with designing websites that meet ADA website compliance requirements, ACS also has experience in creating a professional, custom website design that goes beyond creating an accessible website design. We deliver professional web design solutions that, in addition to meeting ADA website compliance standards, include an easily accessible, goal-oriented look and feel that is made to meet your unique business objectives.
From Our Portfolio: Accessible Website Design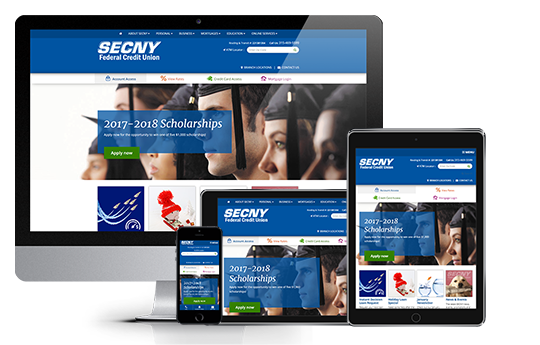 We designed and developed the SECNY Federal Credit Union website with an accessible web design that's specifically intended to fulfill ADA website compliance. The result is a website design that is equally accessible for people with disabilities. SECNY Federal Credit Union's web design is made to accommodate people with disabilities, and is structured to be compatible with screen readers and other assistive technology.
Read the SECNY FCU case study here.
Providing Compliant Solutions for 20+ Years
For more than 20 years, ACS Web Design & SEO has exemplified cutting edge web design & digital marketing best practices. This includes satisfying industry specific regulations and standards. 

As well as a professional, lead-driven web design that meets ADA website compliance requirements, our professional website designers are experienced in delivering solutions that help our clients satisfy:
Attorney advertising regulations

Finance industry regulations

And more!
To Satisfy Your ADA Website Compliance Requirements, Let's Talk
To schedule a free evaluation…

Contact Us